You're my hero! Wouldn't you love to hear that from your students? We think you'll agree that receiving something like this makes all the work, the dedication, the blood, the sweat, the tears and the dealing with the criticism from the doubters completely worth it. This is an essay that 10 year old Irene Kim wrote for a 5th grade assignment. She chose skating coach and TAGteacher Lynn Loar as the subject of her essay. Thank you Irene for sharing your thoughts and shining the light on Lynn, who is an inspiration to all of us.
The Skating Hero
by Irene Kim
I skate freely around the bitter cold ice rink with my hands in my pocket. I glance up and see a bright shiny smile that seems to light up the room. It's from Lynn, my hero.
Are you wondering who Lynn is? Try and guess… you got it! She is my super awesome ice skating teacher!
Lynn is my hero because she started a program for kids with special needs like my brother and their families like me. She asked the manager of Winter Lodge if she could start this program and BOOM! She received a spot for the program on Sunday mornings just like that. I think she is just as brave as Superman. So ever since then, people go there on Sundays since 1985.
It doesn't matter if you can't see or have autism. This program allows kids to skate in any direction they want. Usually, you can't carry any items onto the ice but here, there are many exceptions. On the ice rink outside, (the one everyone else skates) you will get a whistle blown right in your face for doing something you can do on the indoor ice rink. (The one I've been talking about) A clumsy person like my brother would not have been such a pro at ice skating if it wasn't for Lynn. She probably has the most patience in the world! After about two years of practice every winter Sunday, he began zooming around the rink as fast as a dog on the loose!
Also, Lynn gives young skaters points for skating a lap to doing spins and jumps! Points are a way of knowing how hard you worked and also to get prizes! Lynn tells your parents to make a reward system so they give you whatever you decided on with the points! Once I got a 100 points for getting used to my new skates! That is just an explanation of how AWESOME Lynn is. Now down to the facts.
So, Lynn is a very experienced skater and I can prove it to you. Would you call someone who skated since 1956 inexperienced? I bet you weren't even born yet! Lynn also got recruited to an ice skating training in London for four years to train.
I started skating with Lynn when I was in kindergarten, so I have many fun experiences with Lynn. For example, during a lesson, Lynn told me to try something challenging and I guess I had a no way look on my face because she gave me points for that. Once, I was doing a spin and I almost fell over so I gave a little aahh! And I got points for that too. I get points for jumping, spinning, 3 turns and all that but mostly, it's for the effort. "It's not 50 points for the jump, it's for the  effort." Lynn once said.  Even if I fumble something, if Lynn thinks I tried, I earn the points.
You can tell that Lynn really believes in you. If a kid in skates walks up to Lynn and says that they can't do it, Lynnn will be like, no, you can do it. I believe in you. So don't give up. That is something you need to remember whether you are in second grade or in college.
No matter how great others are, they can't beat Lynn. She is my hero. I will follow her lead and make a difference. I will help others around me with autism or not. Just like she did for us.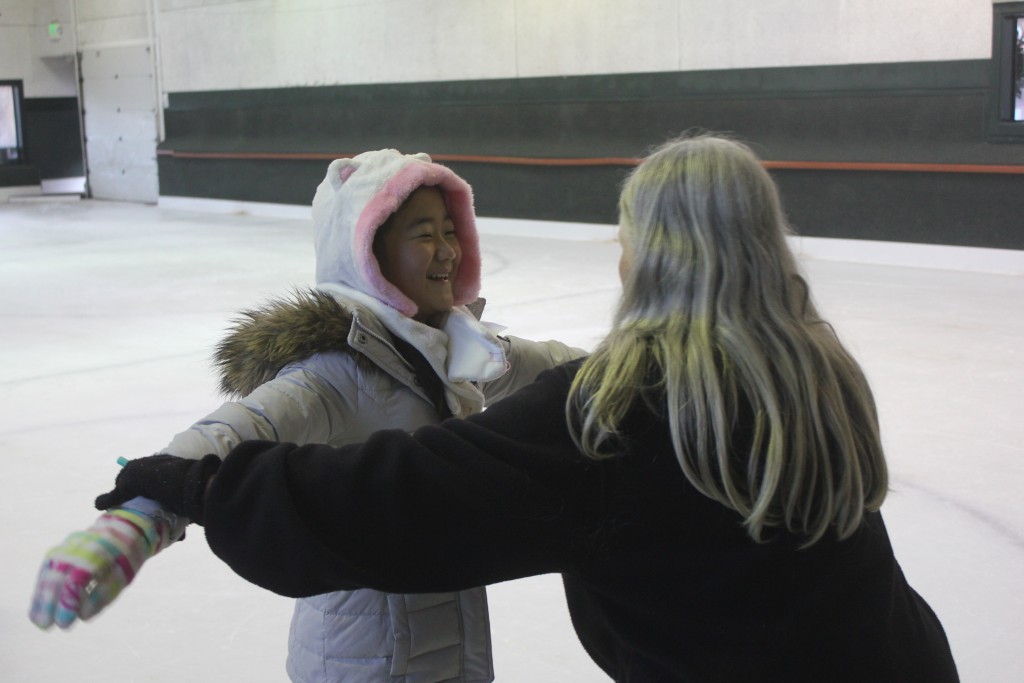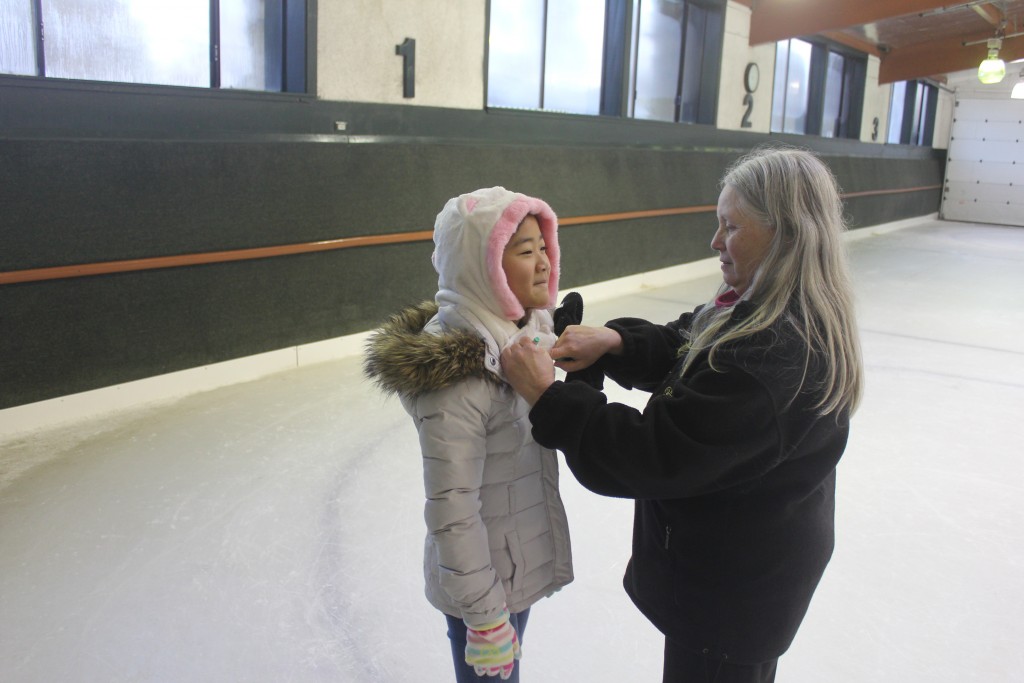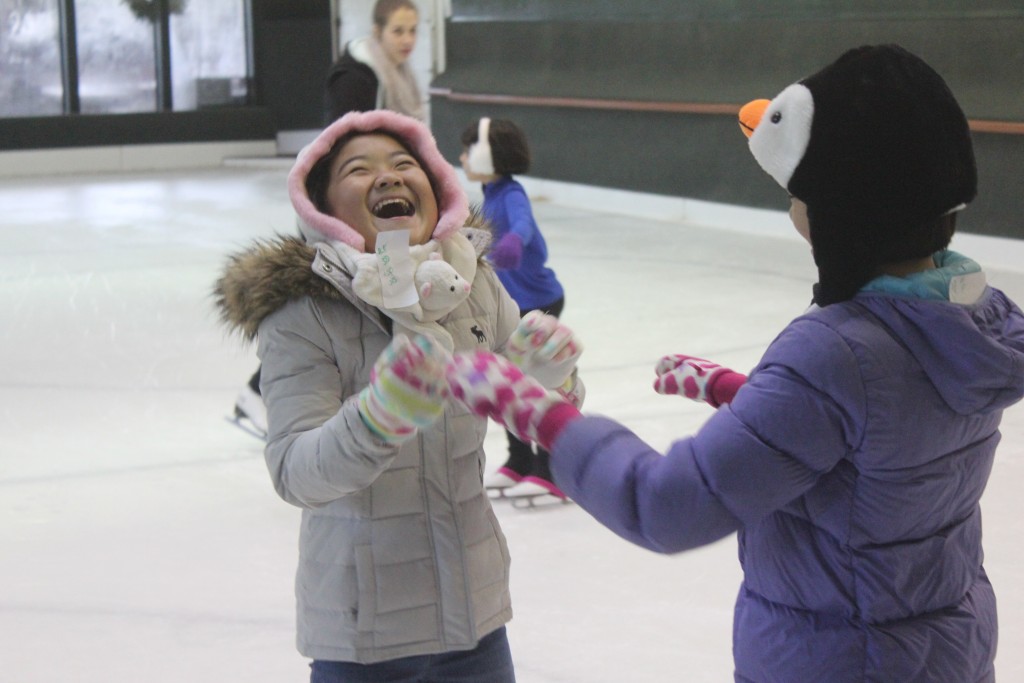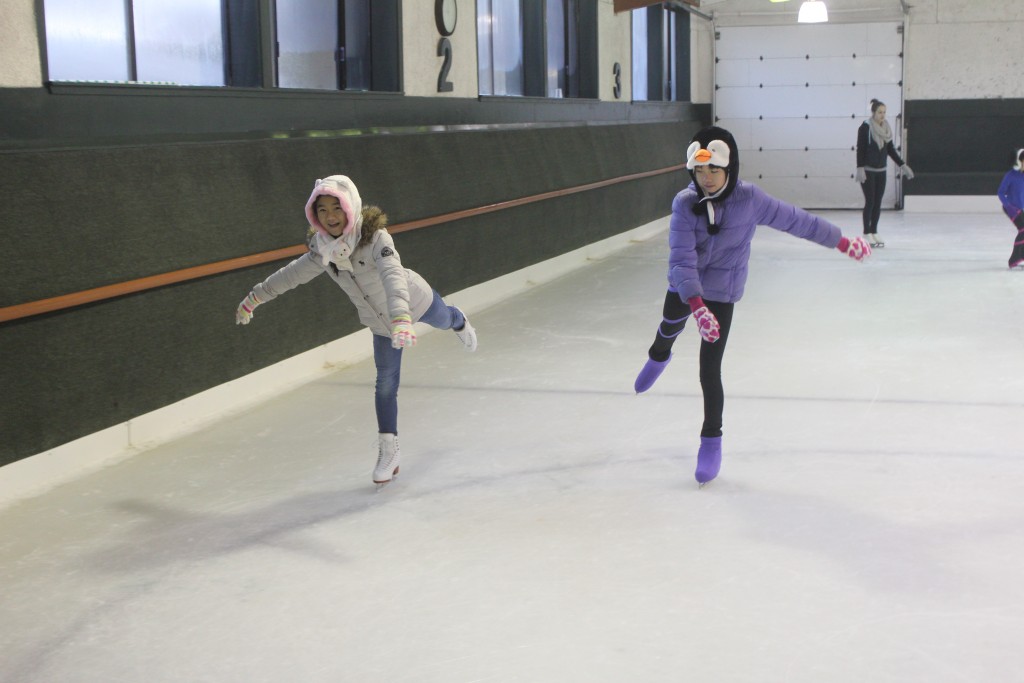 Learn More About Lynn's Program
Watch this video trailer to learn more about Lynn's program: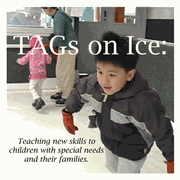 Click here to purchase the TAGs on Ice DVD
More About Lynn
Lynn Loar, Ph.D., LCSW, is the president of the Pryor Foundation, a non-profit organization devoted to the study and promotion of methods that facilitate behavioral change exclusively through positive reinforcement. She is a social worker in the San Francisco Bay Area with expertise in familial abuse and neglect across the lifespan, and in the role that cruelty to and neglect of animals play in family dysfunction and violence. She provides advocacy and training to human service and animal welfare agencies about neglect, abuse and violence affecting children, elders, dependent adults, people with disabilities and animals. She has designed and implemented humane education and animal-assisted therapy programs that teach gentleness and empathy, including the Strategic Humane Interventions Program (SHIP) and SHIP for Seniors. She is the co-author, with Libby Colman, Ph.D., of Teaching Empathy: Animal-Assisted Therapy Programs for Children and Families Exposed to Violence, published by the Latham Foundation in 2004, and with Gary Patronek, et al. of Animal Hoarding: Structuring Interdisciplinary Responses to Help People, Animals and Communities at Risk, published by the Hoarding of Animals Research Consortium of Tufts University School of Veterinary Medicine in 2006. She is a frequent contributor to the Latham Letter.

Click here to buy Lynn's book: Teaching Empathy