Check out the latest in our Interview with a TAGteacher series. This time we talked to Mary Handley, a school-based occupational therapist who is working with a 3rd grader to improve his handwriting. Noah's handwriting skills were not functional and this was affecting his grades and his attitude at school. Mary explains with several video examples how she helped Noah to improve significantly in just four sessions using TAGteach applied with her usual method of teaching.
"At that 4 week point I was amazed beyond my expectations. I knew this would work in the right circumstances, but it worked better than I anticipated. I just don't see that in my week to week therapy. The retention was pretty amazing. His teachers were amazed. Even the librarian made a comment. This has positively impacted his whole attitude toward school." – Mary Handley.
Here is a sample of Noah's handwriting before the intervention. He is so frustrated because he can't even read it himself that he scribbled it all out.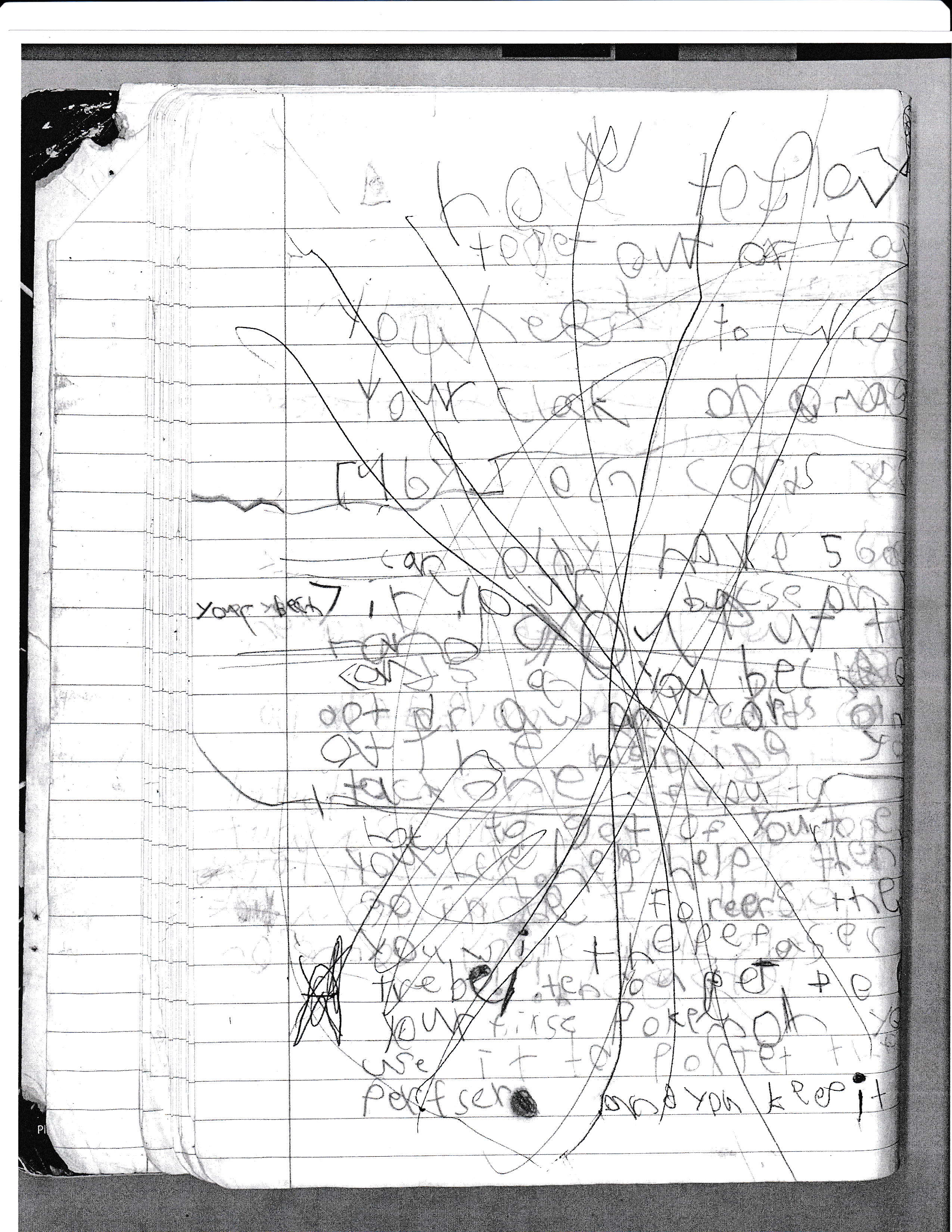 Here is a before and after sample (after 4 sessions, 1 week apart). In the before sample, Noah started almost all his letters from the bottom. In the after sample he started all except the final g from the top (the proper way).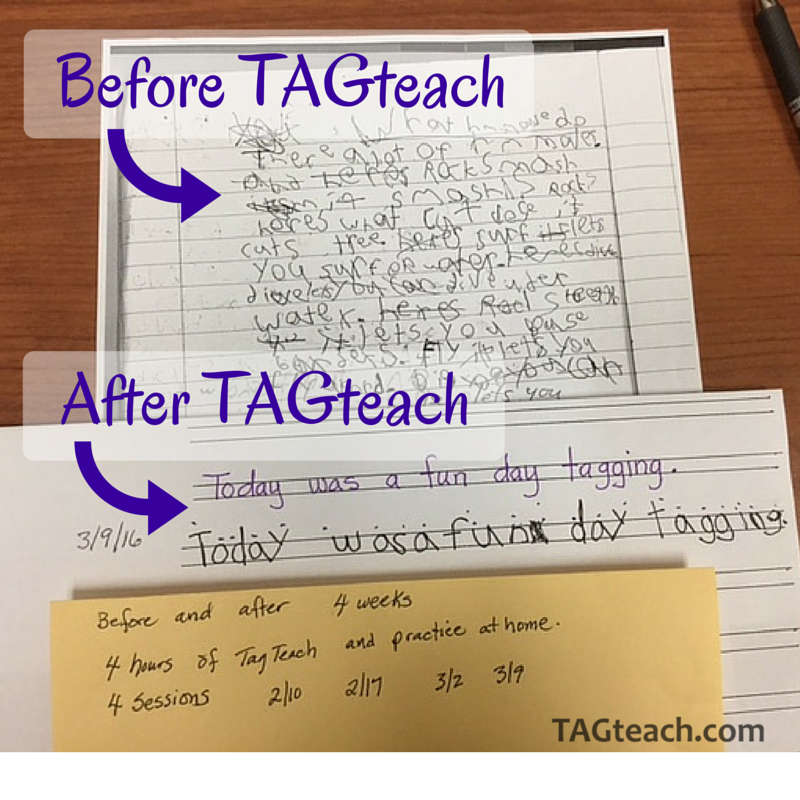 Here is a portion of the interview.
There are additional videos showing TAGteach in action with Mary and Noah. Please watch these here: https://www.youtube.com/playlist?list=PLJMNefdXYPVX0zppaHeiqm0bTRDHMqqca. These are best watched in order from 1 to 7 according to the number at the start of the filename.
To see the entire 1 hour-long interview and hear additional discussion about the rest of the videos you can register here: http://tagteach.com/event-2222565